Serve
Jesus called us to GO into all the world and make disciples of all nations. Here at Destiny we have opportunities for you to do that both by reaching out to our greater community or reaching in to the community here at Destiny. Here are some of the opportunities for you to be a part of what God is doing through Destiny Church.
Already know where you'd like to serve? Click here to sign up.

SERVE TEAMS
Destiny Kids
Teach the children of Destiny Church how to become a disciple by helping in our Destiny Kids classrooms.
Kids Check in
Welcome everyone attending Destiny Kids, help members check in/out their kids, assist with signing in new guests.
Greeters
Create a welcoming environment through greeting guests with a friendly face as they enter the building on Sunday.
Welcome Table
Provide guest and attendees with information about current events, getting connected, and serving at Destiny.
Destiny Youth
Attend Destiny Youth gatherings and events, build relationships with students, and help disciple them.
Refresh
Ensure an excellent presentation of our campus by maintaining the grounds and building.
Cafe
Provide a warm atmosphere through serving in our Mission Cafe.
Parking
Maintain a safe environment for people entering and exiting the Destiny Church parking lot.
Ushers/Security
Serve the people of Destiny Church by collecting in service donations, directing people to open seats, and watching over all areas of the church.
Worship
Help lead the congregation in song during weekly services and other gatherings.
Production
Help in areas of production including audio, video, and media.
Photography
Take photos of weekly services and other events at Destiny Church.
---
OUTREACH
Wheel Fed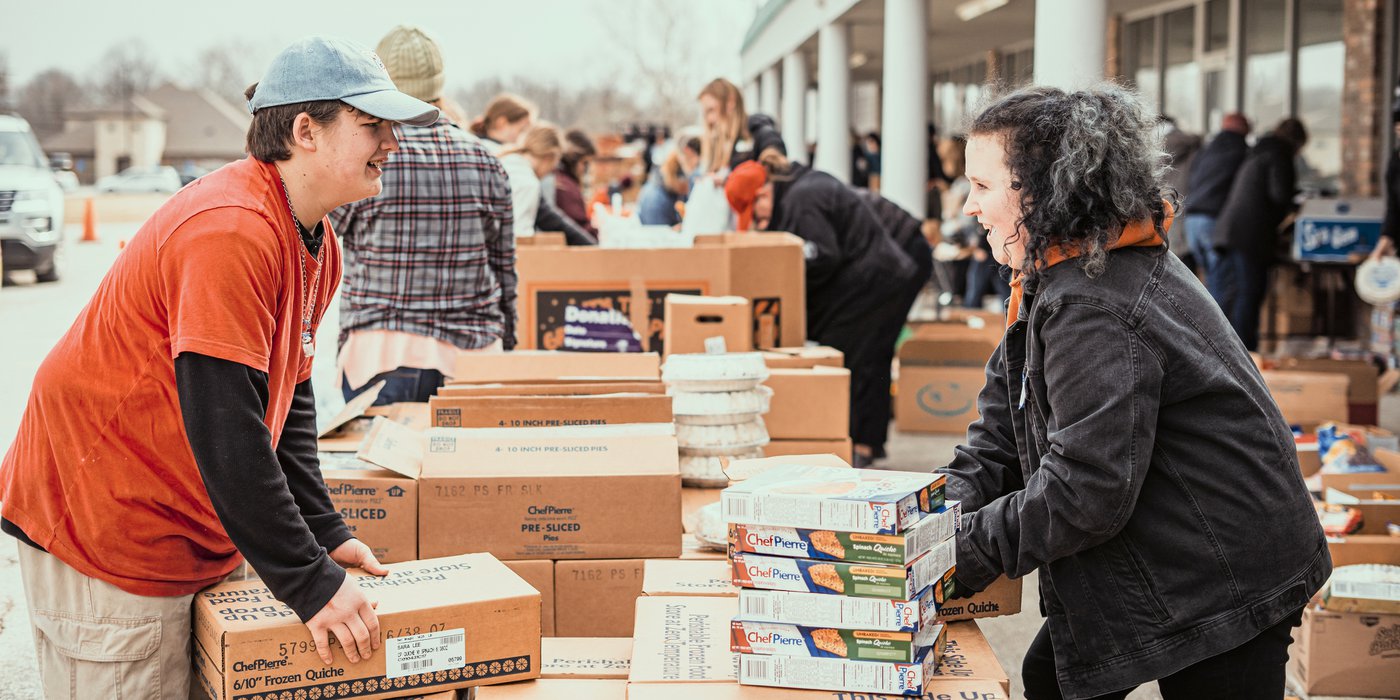 Wheel Fed Food Pantry
The Wheel Fed Food Pantry exists to provide those in our community going through financial hardships with food and other needed hygiene and basic care items.
HOURS
1st Tues – 6pm - 7:30pm
‍
2nd & 4th Tues – 11am - 1pm
‍
3rd Tues - Ozark Food Harvest Distribution – 4pm-6pm
Wheel Fed Homeless Ministry
The purpose of our Homeless Ministry is to meet people where they are at, and show them love. To let them know that Jesus sees them, He still has a plan for their lives and He loves them. We provide basic hygiene items, warm clothes, nonperishable food, and a hot meal when able.
---
WORLDWIDE
Jesus says in Mark 16.15, "Go into all the world and preach the gospel to all creation." At Destiny Church we strive to not only share Jesus in our cities, but also in our nation and to ALL the world. We have partnerships with organizations across North America, and Africa. It's an honor to be the hands and feet of Christ locally and globally. For more information about what missions work we are currently doing, email us at info@destinychurch.me!